Keywords:
Mexico's national fishery statistics.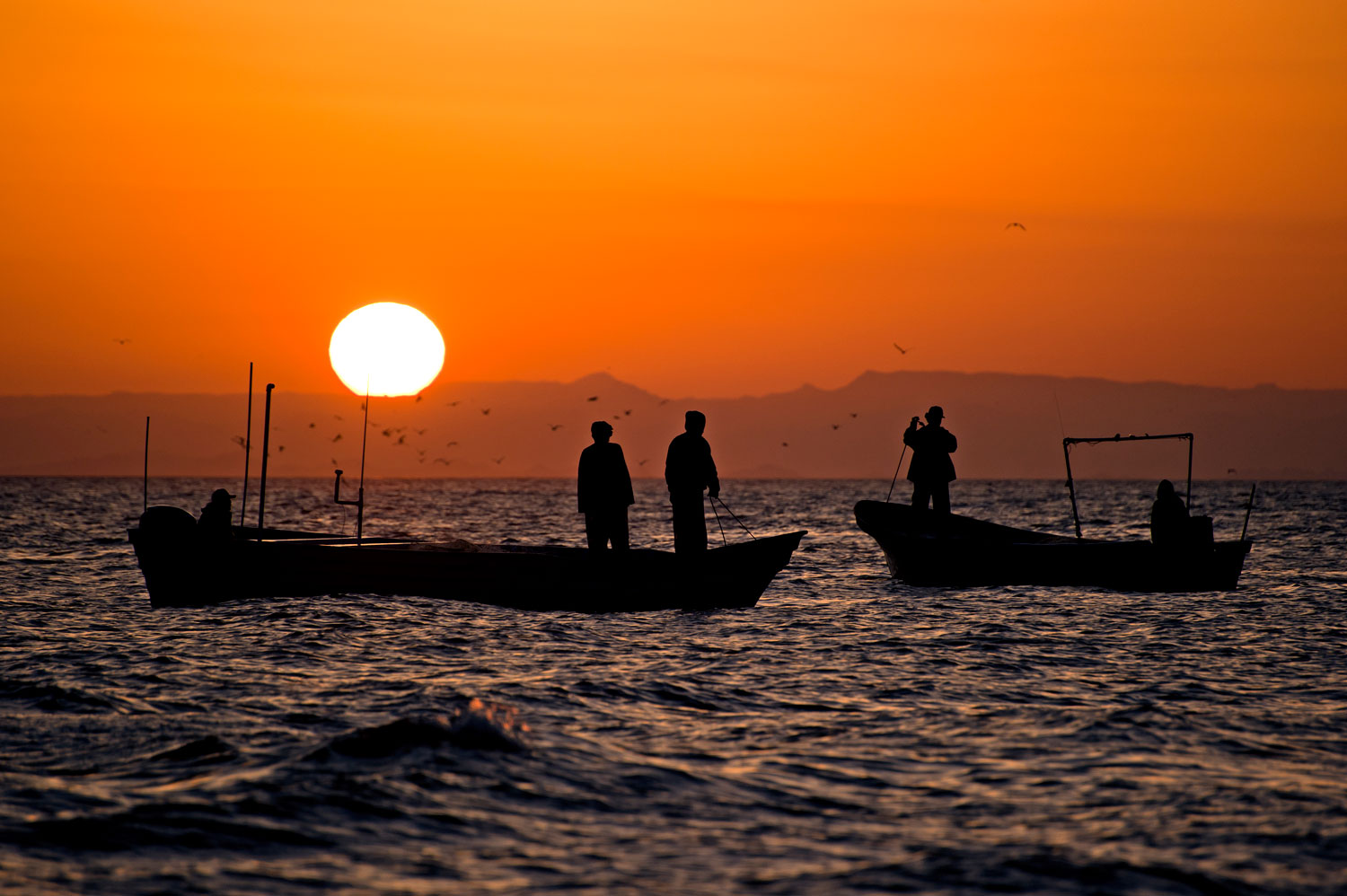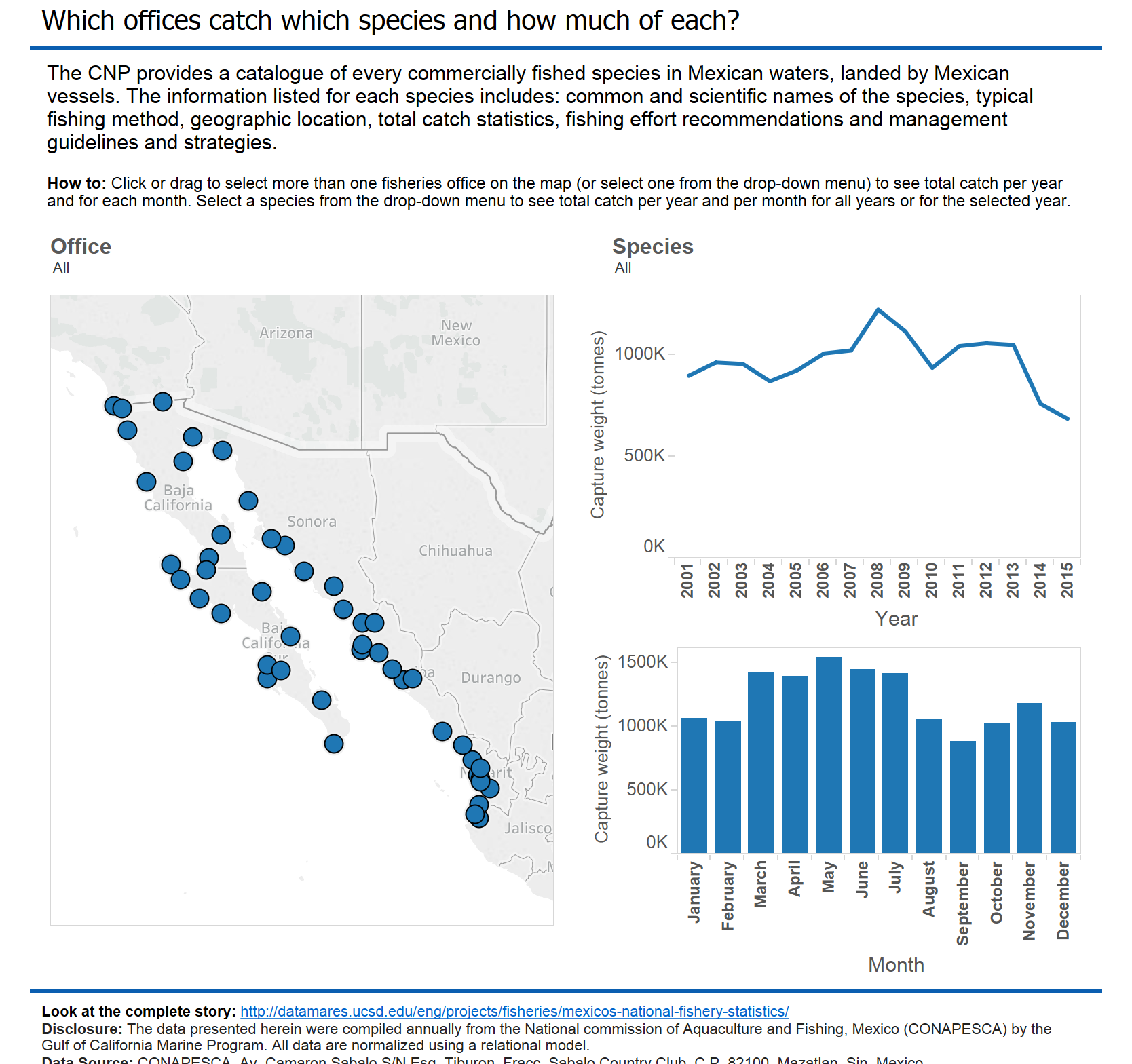 Conclusions
In 1995 the Mexican Secretariat of Fisheries published the National Fisheries Inventory for the first time (the Carta Nacional Pesquera, or CNP). On that year, the CNP reported on 54 fisheries targeting a total of 515 different species.
The latest version to date, published in 2012, reports 43 fisheries in total: 27 on the Pacific coast and 16 in the Gulf of Mexico and Caribbean Sea. These fisheries targeted a total of 616 species. (http://www.inapesca.gob.mx/portal/component/content/article/17-publicaciones/74-carta-nacional-pesquera)
The information contained within the CNP is the sole way fisheries managers decide on different methods to control marine fisheries to maintain economic viability and ecological sustainability.
Authors:
Arturo Ramírez-Valdez, Andrew F. Johnson, Alfredo Girón-Nava, Octavio Aburto-Oropeza
Contact Information:
DOI:
10.13022/M3MW2P
Affiliations:
Scripps Institution of Oceanography
Acknowledgements:
N/A
How to cite this story:
Arturo Ramírez-Valdez, Andrew F. Johnson, Alfredo Girón-Nava, Octavio Aburto-Oropeza (2014): Mexico's national fishery statistics. DataMares. InteractiveResource. http://dx.doi.org/10.13022/M3MW2P
References
Disclosure: The data presented herein were compiled annually from the National commission of Aquaculture and Fishing, Mexico (CONAPESCA) by the Gulf of California Marine Program. All data are normalized using a relational model.

Data Source: CONAPESCA, Av. Camaron Sabalo S/N Esq. Tiburon, Fracc. Sabalo Country Club, C.P. 82100, Mazatlan, Sin. Mexico