Keywords:
Monitoring manta rays in Bahia de Banderas, Mexico.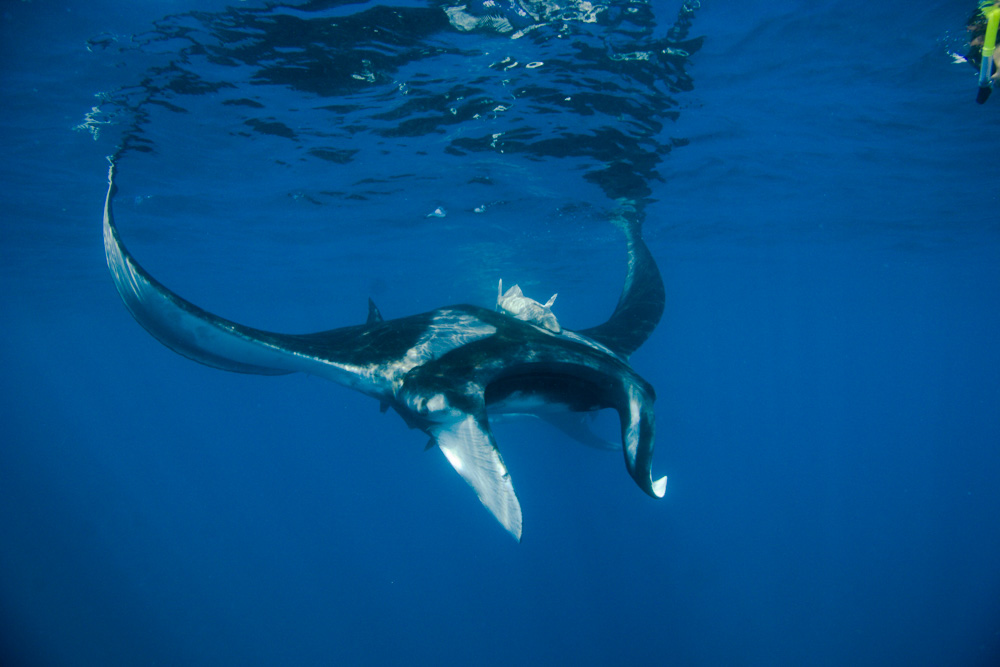 Oceanic manta rays are one of the most mysterious animals in the ocean. Despite growing up to 25 feet across and being a favorite of divers and snorkelers all over the world, very little scientific research has been done on manta rays, leaving much of their biology, ecology and population dynamics completely unknown. One of the main reasons information on manta rays is lacking is that they are often found at offshore islands and seamounts: areas that are very difficult to reach and which make studying these animals challenging.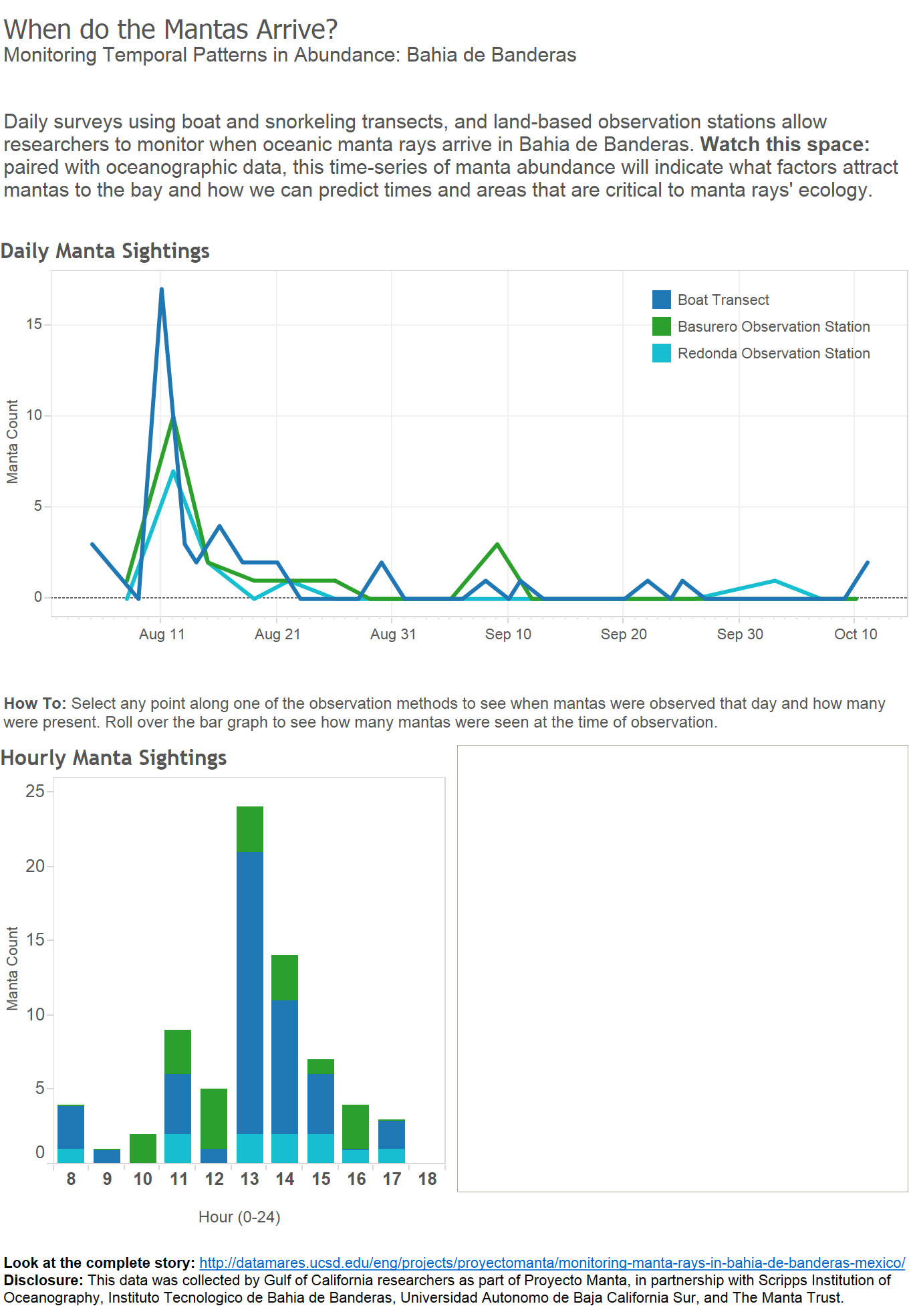 Bahia de Banderas is one of the only places in the world where oceanic manta rays can be found so close to civilization, making it possible to study the local population in detail. Because manta hotspots are only minutes away from our field station, researchers can monitor the presence and abundance of mantas every day over many months, as opposed to the occasional trip to a manta hotspot far from shore. This unique access allows Proyecto Manta to study what might be bringing mantas to this area, including food availability, oceanographic factors, or seasonal patterns. Stay tuned as we share data on all of these questions, starting this time with when the mantas can be found in the bay.
Authors:
Joshua D. Stewart, Alfredo Giron-Nava, Octavio Aburto-Oropeza
Contact Information:
DOI:
10.13022/M3159T
Affiliations:
N/A
Acknowledgements:
Students: Antonio Ruiz Sakamoto, Aldo Zavala, Iliana Fonseca, Santiago Dominguez, Ramiro Gallardo, Ceci Gonzalez
How to cite this story:
Joshua D. Stewart, Alfredo Giron-Nava, Octavio Aburto-Oropeza (2014): Monitoring Manta Rays in Bahia de Banderas, Mexico. DataMares. InteractiveResource. http://dx.doi.org/10.13022/M3159T